Things have been relatively quiet around Planetmatt lately, but of course all this means that I've been hard at work on my 'next big thing.' But that time has come, and I'm proud to announce my new baby!



HOLLYWOOD IS DEAD.



With this collection of re-imagined parody movie posters, I've faithfully hand-painted every detail with traditional mixed media, before slaughtering them with a zombified treatment. Make no mistake, I'm having way too much fun with this. Check out the official web site: Hollywood-is-Dead.com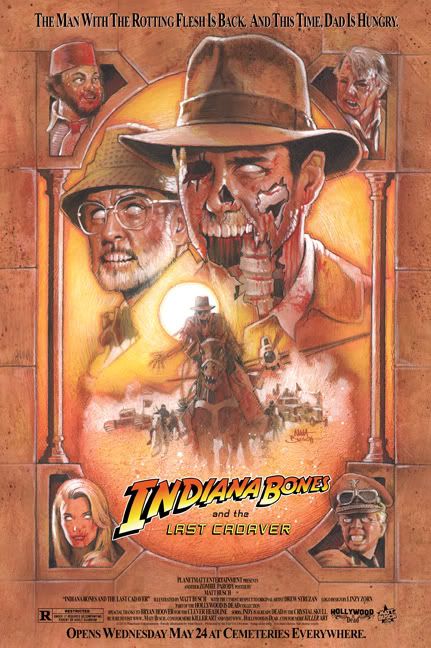 This has been one of the most fulfilling projects I've ever worked on. I grew up on great movies, but the movie posters themselves are almost more vivid in my memory as iconic images. So the opportunity to really study the original master artists like Drew Struzan, John Alvin, Bob Peak, Richard Amsel and others has been awesome.
It's an ironic twist, to take these beautiful master-works and attempt to recreate every detail, while at the same time, shredding them to bloody pulps. Literally. Nothing here is sacred, but it's all in good fun and out of the utmost respect to the original posters that had such an impact on my life.

These vivid and infectious images are yours to enjoy and ingest. If you find yourself hungry for more, then be rest assured that more are on the way! Aside from individual posters and prints, the idea is to have them eventually collected into a sweet coffee-table art book. There are also plans to have a traveling gallery show of the original art.

To see this new project and all that is undead, check out Hollywood-is-Dead.com right now!